A very warm welcome to all Dream Team fans!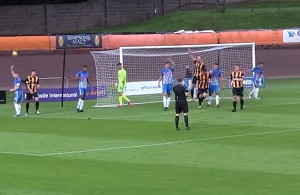 We are an unofficial BRFC site dedicated to fans both local and global. This is a fun community that doesn't take itself too seriously. Because as Berwick fans, we can't really afford to.
BerwickRangers.net was created in 1999 with one purpose: to bring Rangers fans together from around the web. We also provide advice and information aimed at giving both home and away fans the best possible experience when visiting Shielfield Park. And after a brief hiatus, we're back and still going strong. Which must prove that either we're doing something right, or that nobody's listening.
In The News…
Latest Berwick Rangers news from around the web.
If you know of any other interesting BRFC news sources that we haven't included in this feed then please contact us and let us know! This can be your own site if you like, so any aspiring Dream Team bloggers please get in touch.